WE NOW OFFER FINANCING ON WATCHES AND JEWELRY
FOR ITEMS IN THE $250 to $10,000 PRICE RANGE
BRAND OF THE MONTH
CITIZEN
Retro 1973 released in 2019
2018 model of the original 1973 
Citizen Bullhead Chronograph!
Click image to buy it on our site
Tag Heuer Monaco Limited Edition ca. 2005
CW2118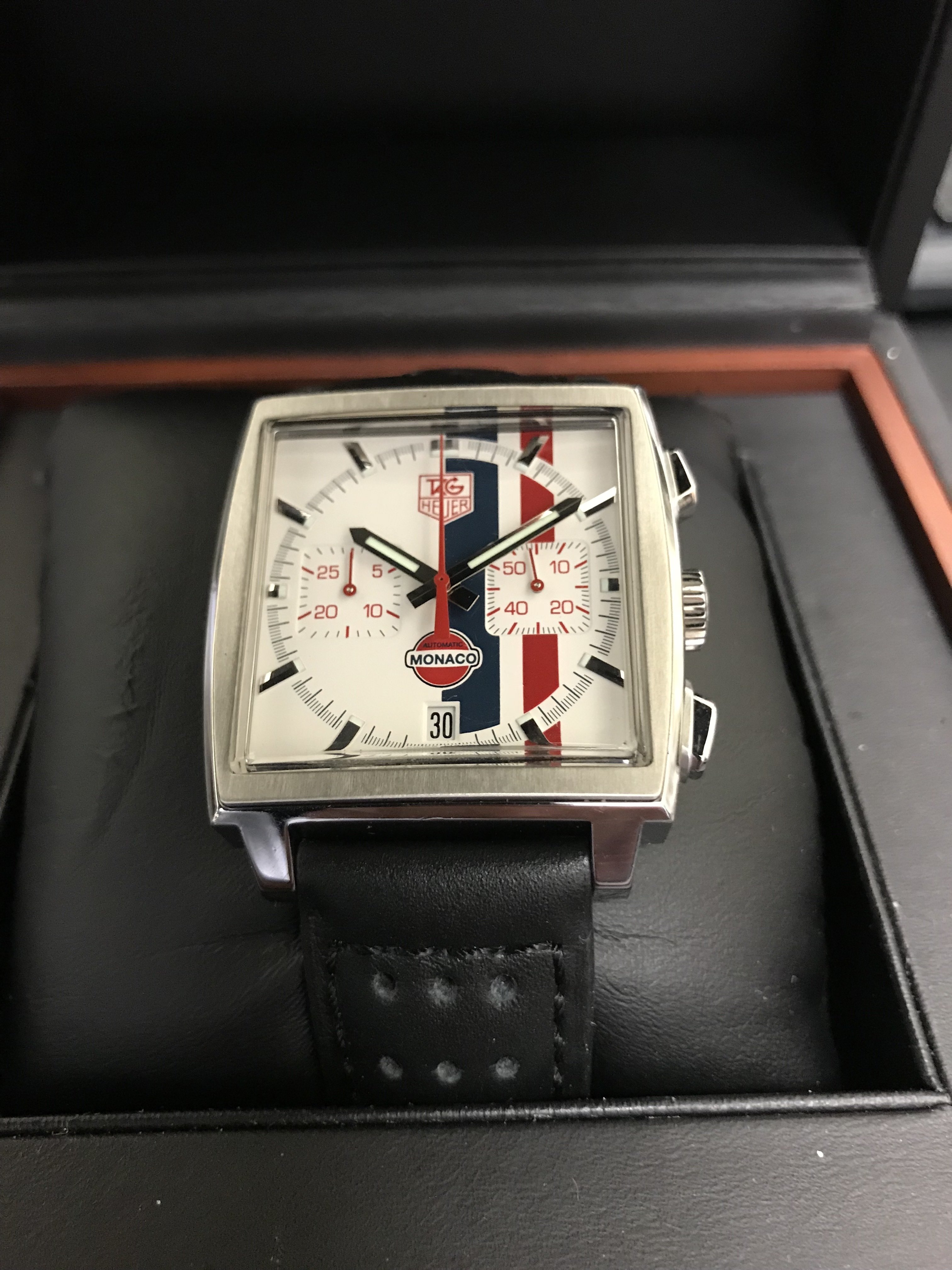 TAG HEUER LIMITED EDITION
As a limited edition of 4000 watches to mark what would have been the 75th birthday of Steve McQueen. It was an outrageous design: a crisp white dial (one of the first times a Monaco has been sold with a white dial) matched with bold blue and red stripes on the right hand-side of the dial and with red sub-dials and hands.
The design of course was based on the driving suit worn by Steve McQueen in the 1971 movie Le Mans, which is the movie that would eventually make the Monaco the iconic watch it is today.