WE NOW OFFER FINANCING ON WATCHES AND JEWELRY
FOR ITEMS IN THE $250 to $10,000 PRICE RANGE
BRAND OF THE MONTH
CITIZEN
Retro 1973 released in 2019
2018 model of the original 1973 
Citizen Bullhead Chronograph!
Click image to buy it on our site
Zenith Vintage 18kt Rose Gold Automatic Circa 1960
ZR984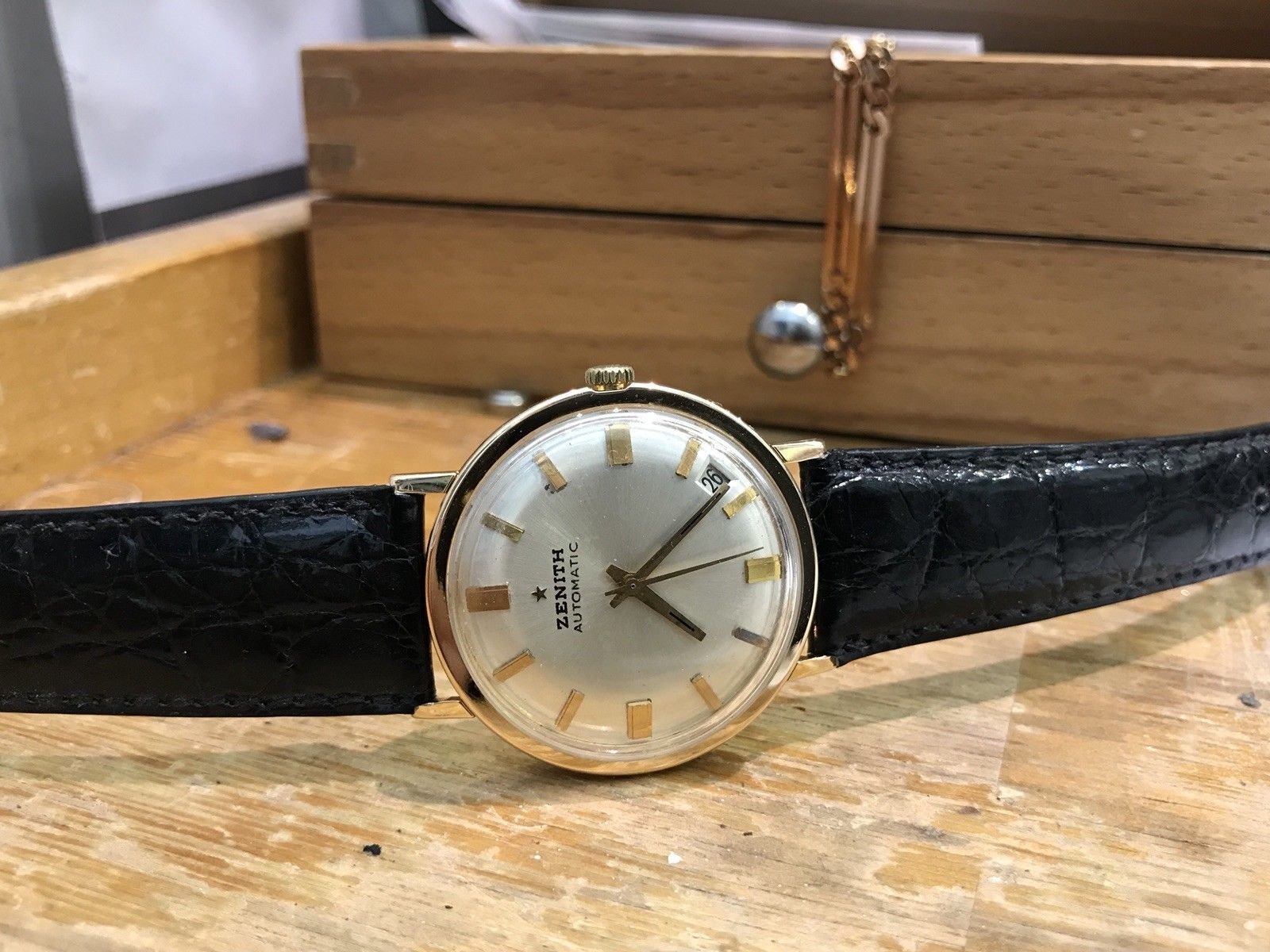 This is an exceptional example of a circa 60's sold gold watch!
The case has no major dings or dents
Some scratches as you would expect with a watch of its age.
Crystal is acylic with some hairlines, but no stress or age cracks.
Caliber 2542PC automatic with date.
The watch is running and keeping time within -.3 to + .6 sec/day

Genuine alligator Dubey and Schaldenbrand 20mm black strap
Generic tang buckle
35.5 MM Case
Dial appears to be refinished